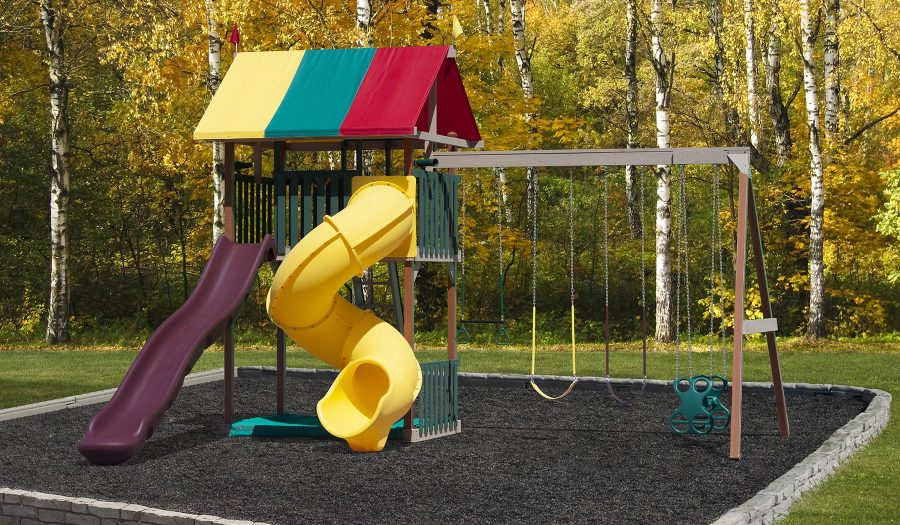 Site Preparation For Your Swing Set
Have you decided to order that PlayMor swing set of your dreams? Are you wondering what it would take to get ready if you purchased one?
It's usually not difficult to get ready. All you need is a level, prepared site for your swing set to sit on. This is of utmost importance to the installation of your swing set, so make sure you get it right before the swing set arrives.
Your swing set site should be at least 3 feet larger than the swing set on all sides. Allow more space in the front and back of A-frame attachments because of the swings. To calculate a safe size, add 3 feet to the height of the swing beam and measure this distance out on both sides of the swing beam.
PLAY MOR SWING BEAM HEIGHTS:
Leg Height
8′ legs
9′ legs
11′ 3″ legs
Swing Beam Heights:
7′ legs
8′ legs
10′ legs
For residential playgrounds, spread a 3″ layer of ground cover over the site. We recommend using rubber mulch, wood mulch, or pea gravel. Rubber mulch is our best ground cover recommendation for playground sites. Rubber mulch is clean, safe, 100% recycled rubber, and usually comes in several colors. Wood mulch and pea gravel are a perfect solution for tighter budgets.